World Environment Day is a day in which the environment is appreciated and committed to protecting it and also to making people aware of its importance. Day by day, rising air pollution, global warming, and changing weather are becoming a serious problem in the world. Therefore, it is essential that we learn to care for our surroundings and to encourage others to do the same. To learn more about World Environment Day, read this article below!
What is World Environment Day and when is it celebrated?
World Environment Day is celebrated every year on June 5. It is a day when different organizations and countries around the world are spreading awareness about nature protection and reducing the harmful effects on the environment through various public campaigns and programs. The event also encourages people to participate in World Environment Day activities and contribute to the protection and conservation of the environment.
Why is World Environment Day important?
World Environment Day is considered important to raise awareness about the protection and promotion of the environment. It is the day when environmentalists and conservationists spread awareness about how some contributions have made a difference to the environment and inspired many to do the same. World Environment Day is part of the United Nations Environment Program (UNEP) whose mission is to involve businesses, governments, celebrities and citizens to contribute to environmental issues.
Through World Environment Day events, complete change can be achieved by forming a global community that improves the environment. This includes thinking of new ways to reduce the use of natural resources, develop ecological models, be sustainable, protect forests, educate and motivate children to live in harmony with nature and for a green future. Stimulates to be a good protector .
What is the story of World Environment Day?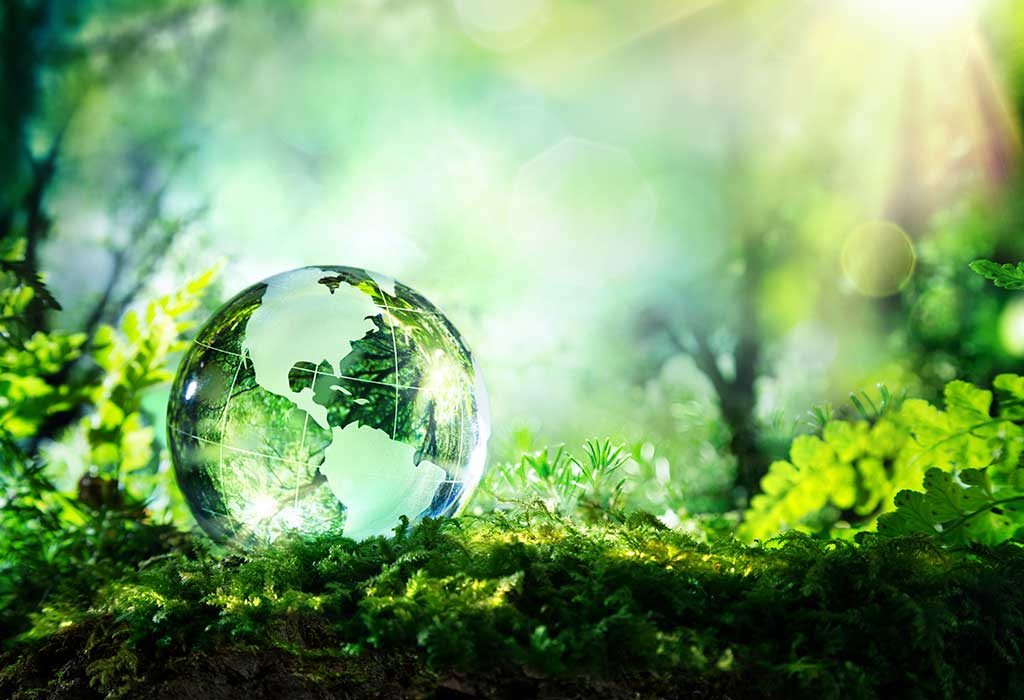 We tell you that World Environment Day was started to raise public awareness of many environmental issues such as global warming, deforestation, plastic pollution and greenhouse gases. It was created by the United Nations General Assembly in 1973 and came to the fore through several effective campaigns for the first time. The importance of this day was to raise public awareness of how it can play a major role in protecting the environment.
What is the motto of World Environment Day 2022?
The motto of World Environment Day 2022 is "Only One Earth". This time under the motto "Only One Earth", World Environment Day 2022 will be celebrated, emphasizing the need to live in harmony with nature through transformative changes in our policies and choices for a style of clean and green life. This year, Sweden will host the world in collaboration with the United Nations Environment Program (UNEP).
Other important World Environment Day facts that children should know
Here are some important and interesting facts about World Environment Day that your children should know.
World Environment Day has its anthem.

The first World Environment Day was celebrated on June 5, 1973.

The United Nations General Assembly established World Environment Day in 1972.

More than 80 trillion aluminum cans are recycled every year, and just one of them is enough to power a TV for 3 hours!

More than 100 countries are participating in public outreach campaigns for World Environment Day.

According to a WWF report, the rate at which the population is growing is estimated that humans will need three planets to sustain life by 2050.

Worldwide, food waste contributes 14% to global carbon emissions!

There is no way to celebrate World Environment Day. Each country celebrates it in different ways, such as parades, environmental events, street rallies, concerts, and so on.

About 27,000 trees are cut down every day to meet the growing demand for toilet paper.
Children's activities on World Environment Day
Here are some fun handheld activities for World Environment Day that your kids are sure to enjoy. We suggest that you guide your children through these activities and help them understand how they can protect the environment.
1. DIY compost bin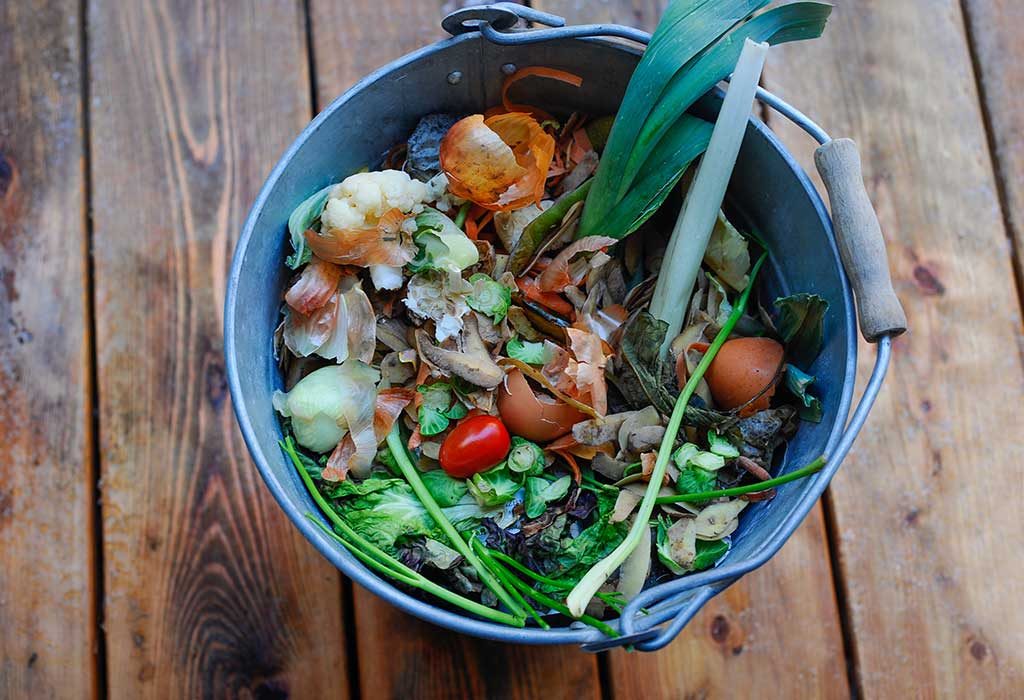 If you don't want to use harmful chemical fertilizers for your plants, try making this DIY composter. It's very easy and your kids will love it.
do you want it
a plastic bucket

Parts and remains of fruits and vegetables

used tea leaves

coffee maker

Ground

Water

drilling material
how to do
Make holes in the base and sides of the bucket.

Place it with used vegetable skins, coffee frame and tea leaves.

Pour earth on top.

Sprinkle with water and cover the bucket with a lid.

Stir and turn the battery occasionally and let it rest for 4 weeks. Your composter will be ready.
2. Bird House – The Shoebox Way
If you have a shoe box at home, do not throw it in the trash. Here's how you can teach your children how to make a birdhouse:
do you want it
a shoebox

tape

thread or rope

scissors
how to do
Show the children a 3-inch hole in the middle of the shoe box.

Now ask the children to fill the hole with grass and small stones to make the nest or to do something that will allow the birds to come in alone.

Tape the sides of the box so that it stays in place.

Hang a rope in the air and attach the top of the shoe box to it. With this you can hang the bird house built wherever you want.
3. Fruit skin cleanser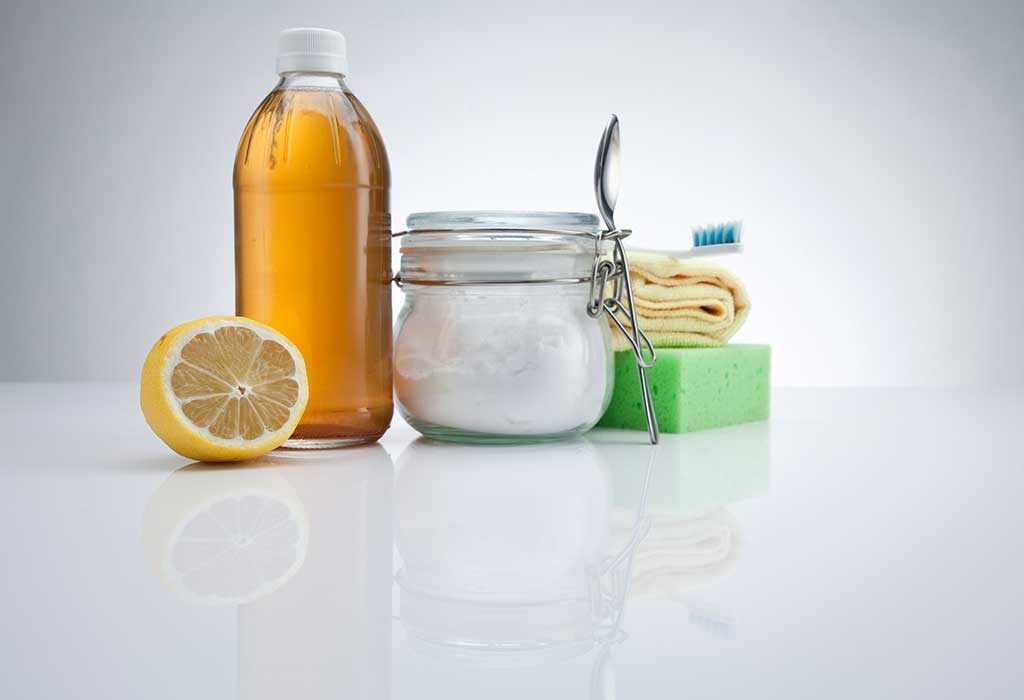 If you want kids to be perfect in the art of reuse and recycling, try this eco-friendly DIY cleaning / detergent project. This liquid can be used to clean the house!
do you want it
an airtight container

fruit peels

brown sugar / powdered powder
how to do
Tell the children to keep lots of fruit skins in an airtight container.

Add brown sugar or jaggery and let the mixture rest and ferment for a few days.

Note that every two days, open the lid and remove the gas.

After a week, remove the mixture and filter the liquid. Use it to clean your home, utensils or any surface.
4. Cardboard box holder
Do you have a cardboard box around the house? Don't throw it away, use it! This way –
do you want it
Any cardboard box (especially serial boxes)

scissors

colored paper

cola

Pencil
how to do
Place the serial box vertically on a table.

Cut the top of the box.

Have the children mark the center of the top of the box with a pencil.

From this mark draw a line at a 45 degree angle.

Now cut it from the center of the line.

Follow these steps when playing the back of the serial box.

Now your support is ready and all you have to do is teach the kids how to decorate it with their favorite colors, colored paper, and so on. and use it to store magazines, stationery, etc.
5. Recyclable T-shirt bags
For this activity, you will need an additional T-shirt that you are not wearing. Here's how kids can make a recyclable t-shirt bag:
do you want it
T-shirt with round neckline or round neckline

scissors
how to do
Start by cutting the area of ​​the rounded neckline of the shirt.

Cut the sleeves (if any).

Unfold the T-shirt and turn it upside down.

Create a fringe by cutting the edge with scissors.

Select two fringes opposite each other and tie them together. Tie all the opposite fringes to seal the bottom of the bag.

Straighten the t-shirt bag and the kids bag is ready!
On this World Environment Day, you can share these environmental DIY projects and environmental day appointments with your friends and family and encourage them to contribute in any way to save the environment. Here are some quotes that kids can share with their friends and family.
6. Pot of seeds
On the occasion of World Environment Day, you can teach children how to make seed pots.
do you want it
Water

paper towel

a big clean pot

Then
how to do
Take the jar and put the folded paper towel in it.

Pour water into the jar but don't overfill it.

Now place the seeds on a damp paper towel.
Watch as these seeds slowly become a plant with your own eyes.
quotes about Environment Day
By appointment on Environment Day, people can be reminded of the importance of the environment and we should all work together in their interest.
The earth is what we all have. – Wendell Berry

A nation that destroys its soil destroys itself. Forests are like the lungs of our earth, which purify the air and provide new strength to humans. – Franklin D. Roosevelt

When I see the ruin, I get angry. When I see people throwing things we can use. – Great Teresa

One of the first conditions for being happy is not to break the bond between man and nature. – Lev Tolstoy

The Earth is a good place and fighting to save it is justified. – Ernest Hemingway

Time spent in the middle of nature and trees is never lost. – unknown

Like music and art, the love of nature is also a common language that can transcend political or social boundaries. – Jimmy Carter

He who plants a tree loves others other than himself. – Thomas Fuller

What's the point of having a good home if you can't save your planet? – Henry David Thoreau

Every day is Earth Day.
Caring begins by caring for the earth. World Environment Day reminds us that we must respect the world in which we live. At the time of the next World Environment Day, start the practice of living a simple life and observe how your life changes. Living an environmentally conscious life proves to be the best decision for you. After all, you will make the world a better place for your child.
Also read:
Some facts and information related to air pollution for children
Interesting facts about plants for children
facts about global warming and climate change for children