Priyanka Tiwari, born in Rajasthan and living in Delhi, got married in 2019. After marriage, she started living in Rajpur, a village in Uttar Pradesh. At first he did not like living in the village. Due to the lack of a proper management system and practicality in the village, it was difficult for them to live there. Lack of waste management, drainage problems, lack of cremation sites were some of the problems that went unnoticed.
Priyanka graduated in Mass Communication and was always socially conscious. He wanted changes in the area and often talked about it with his in-laws.
When the Panchayat elections for 2021 were announced, Priyanka's father-in-law considered this a good opportunity where Priyanka could show her passion and skills.
Priyanka's father-in-law said that if she really wants to make a difference in this village, this is a golden opportunity for her. Following her father-in-law's advice, Priyanka ran in the election and won.
The day after Priyanka's swearing-in ceremony, plastic was banned in Rajpur Panchayat. The village sarpanch, Priyanka says, "The use of plastic can't be stopped in a day. I was sure it would be a long process."
Classes range from plastic to chocolate wrappers
The Panchayat took many important steps to ban the use of plastic. The first step was to distribute cloth bags to shopkeepers, street vendors and households. The second step was to impose a fine for the use of plastic. He was fined Rs 500 for using plastic for the first time, Rs 1,000 for repeated use and cancellation of this shop's license for another time.
At the same time, many classes were organized, in which the harmful effects of plastic were explained. With these methods, the use of plastic in the village was reduced by 30-35 percent. Second, it was noticed that children often eat snacks and chocolates whose wrappers contribute a lot to plastic waste. He encouraged people to collect these plastics and earn 2 Rs per kg.
At the same time, awareness classes were also organized in schools and colleges. As a result, the use of plastic in the village has been reduced by 70-75 percent.
Priyanka says her dream is to bring that number to 95 percent in the next two years. "I hope that awareness programs for both seniors and children will help continue these processes even after my tenure as a sarpanch," he says.
Plastics will be used to make roads
According to Priyanka, about 75-80 percent of the total population of Rajpur Gram Panchayat are programmed castes / tribes. However, most of them have no education. So awareness classes help shape them.
Shubham Agnihotri, a 21-year-old graduate student, says: "Waste segregation has always been a problem for our people. I'm glad we now have a permanent solution to this. Most villagers are now aware and are strictly following the rules. "
Plastic benches were installed in each village to collect rubbish. Inspired by Priyanka, the Uttar Pradesh government started a plastic collection center. The collected waste is transferred to a machine, which converts it into small granules and will be delivered to the Department of Public Works (PWD) for the tarmac of the road.
Panchayat did Gray water recycling and crematorium arrangement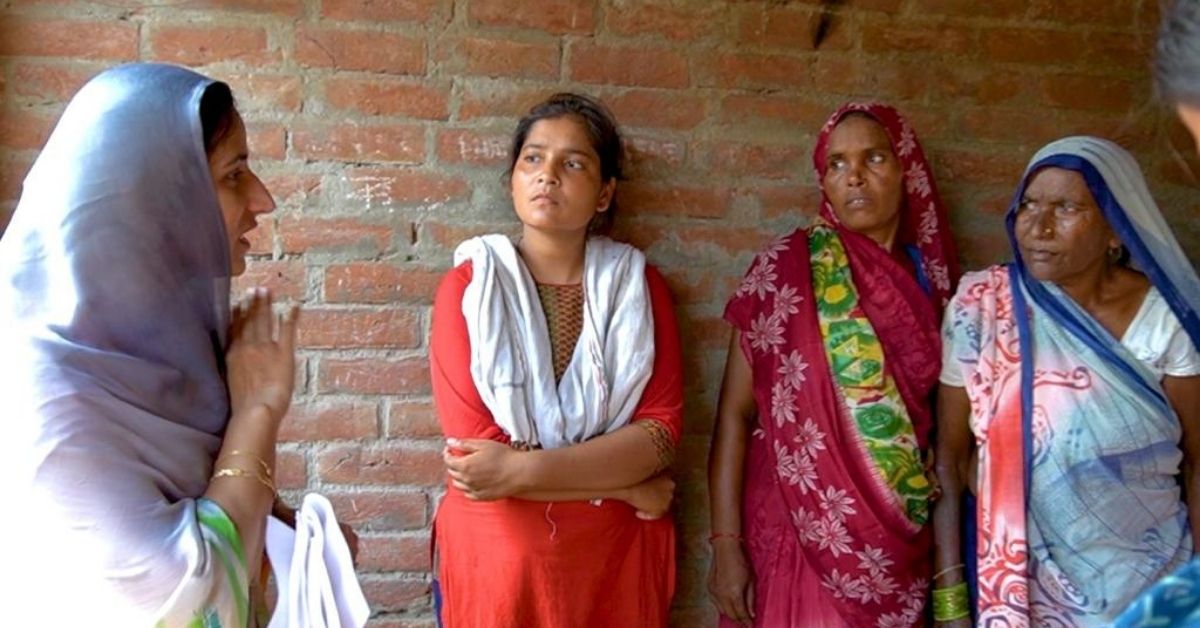 Further elaborating, Priyanka said: "For the management of the greywater, we have built communal pits in the four corners of the village. These communal pits are not yet connected to the village pond. It is currently used for the "We are planning to build a silt chamber to filter the water before connecting the community pits to the pond and then that water will be used for irrigation."
Another major problem in the village was the absence of a cremation site. Recalling Priyanka says, one day he was returning home from Delhi. On the way, he saw a family waiting for the rain to stop, to perform the last rites of his family. She says this incident shook her from within. Along with that, he also inspired them to make a proper cremation site. "Construction is almost complete and will be operational in a month," he says.
With the award of the Chief Minister, the Panchayat obtained 9 lakh Rs.
Varsha Singh, 24, of the panchayat, said: "There was an urgent need for a cremation camp. It is very difficult to do this whole process on any barren land. I hope that the works will be finished soon and that it will start working." .
Incineration work has been planned so that anyone, regardless of caste or class, can use the facility. Apart from these works, Priyanka has also started a library in the panchayat a year after being chosen as a sarpanch. She says: "We can't buy new books because there are so many things at once. That's why we're waiting for some donations in the form of money and books, so that the work can continue."
Through his zeal and passion, Priyanka has taken important steps to change the face of Panchayat in a year after winning the election. His panchayat has recently received 9 lakh rupees under the chief minister's award and plans to install a reverse osmosis water plant with that amount.
Original article: Anagha R Manoj
Editing: Archana Dubey
Read also: This retired army man is an example, he has planted 20,000 seedlings in 7 gram panchayats