To this day we have seen the role of spies in movies and series. But you really shouldn't have seen nearly a single detective. Whether it's the Byomkesh Bakshi series in TV series that are released in Doordarshan or Detective Vijay or the James Bond character in foreign films. But the story of India's first female detective Rajni Pandit is different. Rajni has solved more than 80,000 cases in his 35-year career.
Speaking to News18, Rajni Pandit says that as a child there was a desire to become a lawyer or teacher. But an incident in college days turned him into espionage. My classmate was a simple girl. Some people took advantage of his innocence. I haven't seen that. I used my detective mind to find out the address of that girl and I went to her house and talked about her to family members. The girl's relatives did not believe me. They started fighting. After that, I took that girl's father with me and showed her the things that were happening to her. Then the girl's father said to Rajni, "You are a spy."
Rajni used to work as an employee in an office after leaving college. A co-worker told the anecdote crying. In what the robberies began after the arrival of the new daughter-in-law after the marriage at that lady's house. He told Rajni the whole problem crying. Rajni started the investigation by taking a break from the office for a few days. Rajni guarded his house for several days. After that, he proved with evidence that it is your young son who collects the belongings from his house and puts them in a friend's room. When the woman interrogated everyone in the house, it was found that her young son was stealing. In this way, Rajni solved the first case of his life as a detective at the age of 22.
What happened when Dad found out
Rajni says that when the father heard about the first case, he explained that it is not a minor task. Leaving this aside, one should focus on later studies. If you find work somewhere, you should. But Rajni was stubborn from childhood and, due to stubbornness, continued his work. They collected information about the license, but no license is available in India.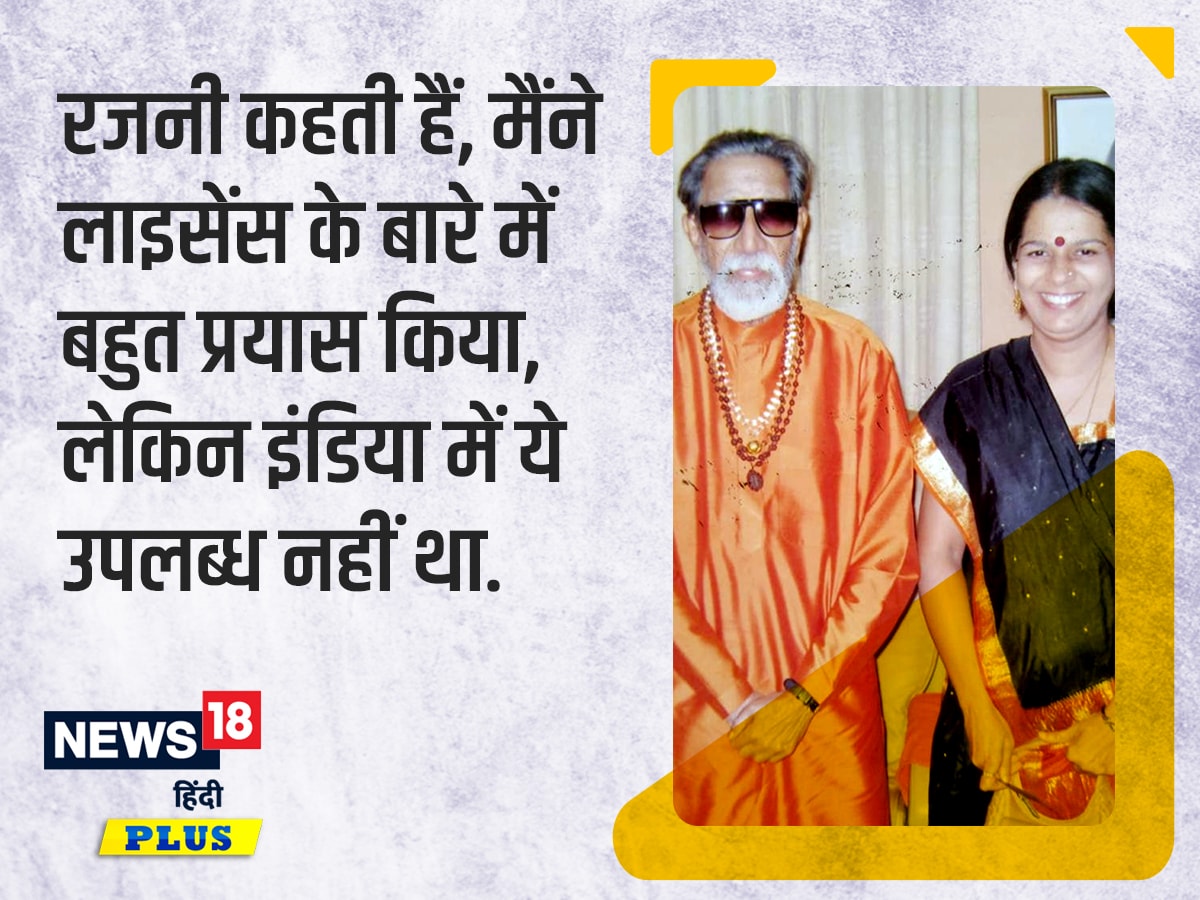 Detective agency established in 1991
Rajni continued his work and gradually began to receive many cases. He started his agency in 1991. Rajni says that when a case was resolved, he gave Rajni Pandit's article to a magazine and it was printed in the magazine. After that, Delhi Doordarshan did Rajni Pandit's first interview on his show 'Hum Bhi Kisi Se Kum Nahi'. But Rajni asked with his detective mind and said I don't give my interview to anyone. But at the persuasion of a well-known woman, he granted an interview to the Doordarshan team.
Rajni's interview on this show had a big impact. She says, "We didn't have a landline phone. Because of that, they started getting calls to the houses of the people around us. That gave me a lot of cases. After a month, when I picked up the phone, until at two and three in the evening, they began receiving calls for the case.His agency had disappeared.After that, his story appeared in many newspapers and he never needed to edit.
Rajni says detectives have been born. they are not created. You have to have a certain innate quality in people. Only then can he become a successful spy. A detective must be brave. You have to be alert. Along with this, acting skills should also exist. She says, I probably already had all these things. Because of this, I was able to become a successful detective.
The word fear is not in the dictionary
Rajni says the word fear is not in his dictionary. Those who are wrong or guilty do not go there at all. His sharp vision and intelligence never escapes the culprit. Once a man came with a case of spying on his wife. The man said his wife laughs at anyone and that his behavior is bad. My team watched him for a long time. But that woman had done nothing wrong. But her husband wanted to divorce her, so she said have your people accompany her and click on the photo. This will facilitate divorce. I will give you as much money as you want. But, I have never wasted anyone's life in the greed of money.
the most difficult case ever
The most difficult case of his life lasted about 6 months. In this, both father and son were killed. But no evidence was found. When Rajni received this case, he tried to find out the killer by doing a case study. That's why she became a maid and started working at that woman's house. After a few days when the woman fell ill, she gained confidence by serving her. But one day he was wrong. One day when Rajni had gone to meet the woman, during the conversation with her, the button on the recorder was pressed and she heard the sound. Rajni had been left under the woman's suspicion. The woman had prevented Rajni from leaving the house.
Rajni had been working there as a maid for 6 months. But the case was not resolved. One day a new person came to meet that woman. Rajni suspected. This could be the man who killed those parents and children. The woman had prevented Rajni from leaving. So Rajni grabbed a kitchen knife to go out and cut his leg. He left home on the pretext of going to the doctor. He called his client from an ETS booth and asked him to take him to the police. In a short time, the police got there and arrested that woman and that person. After the investigation, it was found that the man was the lover of that woman. He had killed the father and son at the urging of the woman, so that it would be clear to them.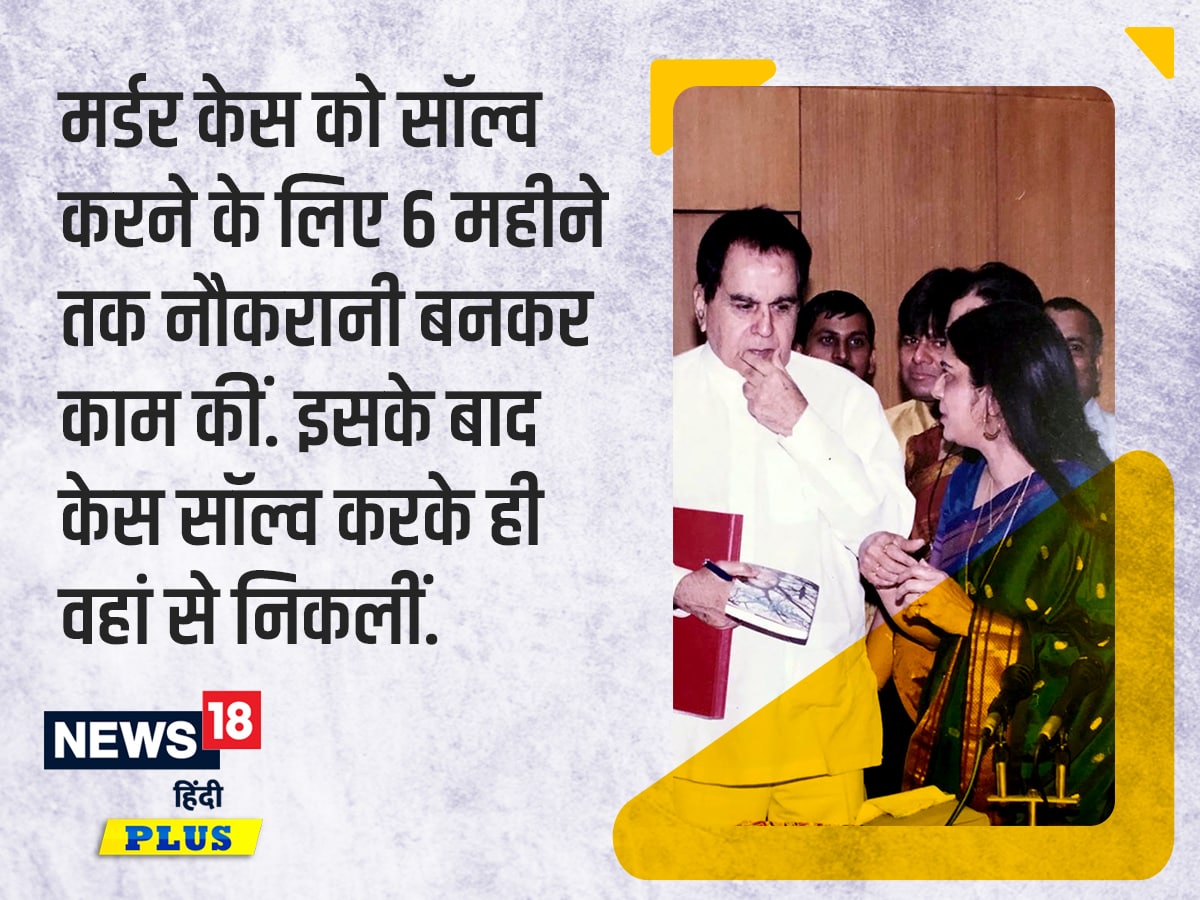 Different characters in different cases
Many characters have to be played to find out the crime. Sometimes, becoming a pregnant woman, sometimes going blind, or sometimes becoming deaf and dumb, you have to go meet people. You have to control yourself to stay stable in your role. When you've gone somewhere as dumb or deaf, no matter how many problems come up, don't open your mouth.
bookstore in marathi
Rajni says, "I wrote a book in Marathi. A copy of which was leaked before I printed it. As soon as I found out, the investigation began. The publishers had threatened to abandon the case. But I am not afraid. After the investigation, the case went to court, where between 50 and 60 people were also called in to intimidate, but I left there with too much care that no one even knew. He has also written two books. called 'Faces Behind Faces' and 'Mayajal'.
It gives espionage training to many people
Rajni has given espionage training to many people so far. Everyone who wants to learn and come to them. She teaches him to work. He has taught many people to spy. After that, people have started doing their own work. It also has big gains. Right now two women are learning to work with him. One of these women quit her job because of her interest in espionage.
He has received many awards so far
Rajni won his first prize in 1990. Since then, there have been continuous awards. Cheerfully, Rajni says President Ram Nath Kovind has given her the "First Lady Detective" award. This award was presented to her by the Ministry of Women and Child Development.
Be the first to read breaking news in Hindi News18 Hindi | Today's latest news, live news updates, read the most reliable hindi news website News18 Hindi |
Tags: Women of India, News 18 Hindi Originals
FIRST PUBLICATION: July 20, 2022, 5:08 PM IST