announcement
People call me a poet, and they are wrong; I considered myself a poet and used to make mistakes. I realized my mistake when I met Mian Rahat and I have kept him with me to make people realize their mistake.
announcement

Mian Rahat is indeed a poet. He is not a famous man. None of his diwans have yet been printed, and probably never will be. He does not go to Mushairas, or rather he does not study in Mushairas. Once he recited his ghazal in a Mushaira, he was so admired that the poor man was frightened, and from that day he swore not to read Mushaira. And, he does not walk very far, but still he is a poet, so great that all the famous poets of today can be sacrificed to him at once.
announcement
If you see on the verandah of my bungalow a man of forty or fifty, who may be said to be tall and a little fat, with a round face, full and without smallpox, a moustache, but the beard reaching down to his belly, the belt on the head and the hair pulled from the middle.
Big, upturned and antimony eyes, wearing a chikan kurta and ruffled lankalat pajama, then you should understand that this is Mian Rahat. He will bow to you, ask your name with admiration, sit you in a chair and inform me about you, and then slowly slip away. You cannot under any circumstances consider him as my servant, and I do not even treat him as my master. I respect him, I treat him like an adult.
I met Mian Rahat three years ago. Although I used to see them, but at that time I did not know their names and their qualities. At the intersection of Stanley Road and Canning Road in Allahabad, I saw Mian Rahat, dressed in a khaki uniform and wearing a red turban, showing the way to passengers.
The asus used to bow down and greet Mian Rahat and ask for his welfare, and Mian Rahat used to answer them all with a smile. At the same time, the aces and the tongawalas, reversed, right and left, used to take the as-tonga from where the health was.
He doubted that Mian Rahat was definitely a poet. Sometimes, leaving the passengers to their own devices, Mian Rahat would be seen in a corner of the square with a notebook and a pencil. Sometimes he would even write something down in the notebook with his pencil. At first I understood that Mian Rahat was challenging someone, but when I heard him hum, I understood.
That day I was going for a walk in Civil Lines. It was evening, the avid nobles of Allahabad had gone out for a ride on their motorbikes. When I reached the intersection of Stanley Road and Canning Road, my legs stopped on their own. The eyes only found Mian Rahat and took him out. Standing off to one side, Mian ran his pencil over the embossed paper.
After stopping I started looking at Mian Rahat. At the same time, a car came rushing from the side of the square, and Mian, who was coming to his right, stepped up to take over. The speed of the car must not have been less than sixty miles per hour.
Mian Rahat was so busy with his notebook and pencil that he had no idea about the arrival of the car. I saw the danger and shouted loudly: Mian, run away, otherwise I would die.
Mian Rahat jumped but the car was moving with such speed that as it was moving, the burst of its next fender caught Mian Rahat, and Rahat fell to the ground saying 'Lahaul Vilakubat'. I ran and the car also stopped after walking a bit. I picked up Mian Rahat, there was no injury, only the knees and elbows were a little chipped.
As soon as he got up, Mian Rahat fixed his turban and dusted his uniform. At that time, a twenty-four-year-old girl got out of the car and came to Mian Rahat. Very beautiful, fair and full of youth. Smiling he asked Mian Rahat, "Are you hurt?"
Mian Rahat looked at the girl very seriously for about ten seconds, after which he also smiled, "No, no one was hurt, but drive the engine carefully."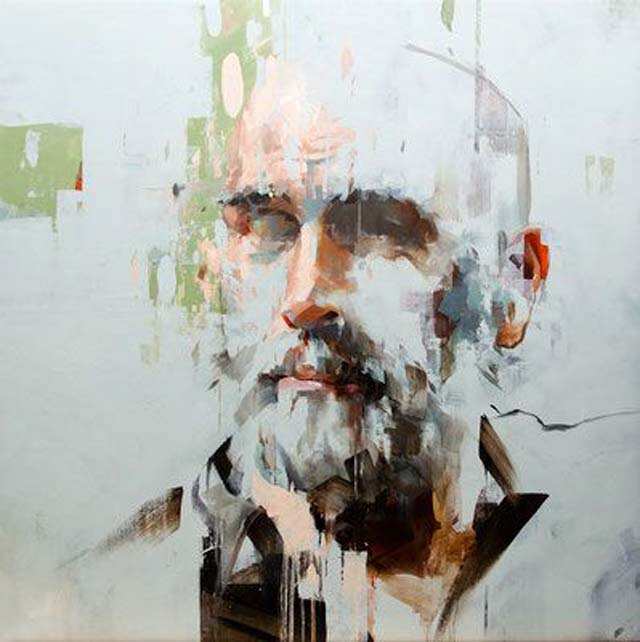 Handing a five-rupee note to Miyan Rahat, the girl said, "Yes, I have learned to drive a motorcycle recently. Take, distribute your savings.
He took out his hands and put them in his pocket, Mian Rahat turned his back: "Miss sir, and me? I am a slave to you, I will be proud to sacrifice my life for you. Only you, with your luck that I was at this crossroads, you will distribute this charity.
The girl left smiling. Mian Rahat bowed before him, after which he picked up his notebook and pencil. I asked, "Mian, why didn't you challenge them?"
Mian Rahat said, "What should I do, Babu sahib, the heart does not testify. These parijads should be tried, and you say of defiance," Mian said with relief and slipped into the corner and began to resolve the notebook and pencil dispute. I left there, but on the way I heard these two lines, which Mian Rahat probably composed at the same time and recorded in the notebook:
die from a cold engine
This enjoyment, man, was not our lot.
I don't know why from that day reverence for Mian Rahat grew in my heart. Mian Rahat would often come to my place and recite his poetry to me for hours. He also understood his poetry, and admired it very much.
This incident happened two months ago. The Satyagraha struggle was still in full swing. Mian Rahat did not come to my place for many days. One evening I was sitting on the porch reading a book when Mian Rahat came. Seeing his posture, I was frightened: his eyes were moving, his face was pale and his legs were shaking. I asked, "Mian Rahat! Are you okay? What is your condition, are you not sick?"
Sitting on the chair he said, "Babu sahib! Uh babu sir!" After that, he started breathing cold continuously.
I was very scared. I asked, "Is something wrong?"
"No," Miyan Rahat gave a cold sigh.
"Are your wife and children all right?"
"Yes," Mian Rahat breathed coldly again.
"Hey bro why don't you tell me what happened?"
Mian Rahat began in a very compassionate voice, "Babu sir, you remember the day I was left reeling from the engine.
"Yes yes. Well, I can forget about that day!"
"Babu Saheb, Miss Sahab, who was driving the engine that day, works for the Congress!"
"Yes, I know. Her name is Sushiladevi, isn't it?
"It's babu sahib! That's the name. She was arrested today."
"So what's up?"
"What should I say, Mr. Babu! I had to go with the inspector to arrest him," said Mian, who was about to cry with relief.
Remembering to be silent for a while, Mian Rahat again said, "Babu sahib! This work of government is very bad. In this, one has to sell one's soul for a few pieces of silver. You know, Babu sahib, what a great sin have I committed by strangling my soul today?
I said, "My relief! There is no use in this thinking. You are a servant, you have done your duty. That is what you are paid for!"
Mian cried out in relief, "I don't want this salary, I'm tired of this slavery."
I saw that Mian Rahat's sentimentality was full and the skin was fading.
I said, "Mian, you have a wife, you have children. It is your duty to feed them. Have you ever asked them whether they want a salary or not? Go do your job."
On hearing the names of the wife and children, Mian Rahat's lively excitement was broken. "What should I do, Babu sahib, I don't understand anything." This time he took a very deep breath and two tears fell from his eyes.
The next evening, on her way back from work, Mian came out in front of Rahat's house. I will never forget the sight I saw there for the rest of my life. Mian Rahat was sitting with his head bowed on the floor and his wife was putting countless slippers on her head. The woman was crying crying, "Nigoda, Kalamuha ka somewhere. He left work, to starve us. Come, enjoy leaving your work!"
Tears flowed from Mian Rahat's eyes, and he recited this melodious sher:
Love has made us useless;
Otherwise we were also working men.
announcement