ECW provides the opportunity for affected children and young people to learn, grow and reach their full potential for free, safely and without fear.
a journey and a dream
UNICEF Ethiopia/Eyersalem Yitna
For his own safety, at the age of nine, Moorice had to flee the Democratic Republic of the Congo (DRC).
At just nine years old, the frivolous Mouris and his three younger brothers had to flee the war-torn Democratic Republic of Congo (DRC), without food, water or basic necessities.
Bichote and his siblings were reunited with their parents after escaping in traumatic conditions, and the entire family was sent to live in a refugee camp in the western part of Ethiopia.
Now there, Bichote and his brother can focus on their education, under the program funded by ECW for UNICEF Ethiopia.
"I hope that in a year I will go to university and work in a big corporate bank," says Bichote with a smile.
determination to learn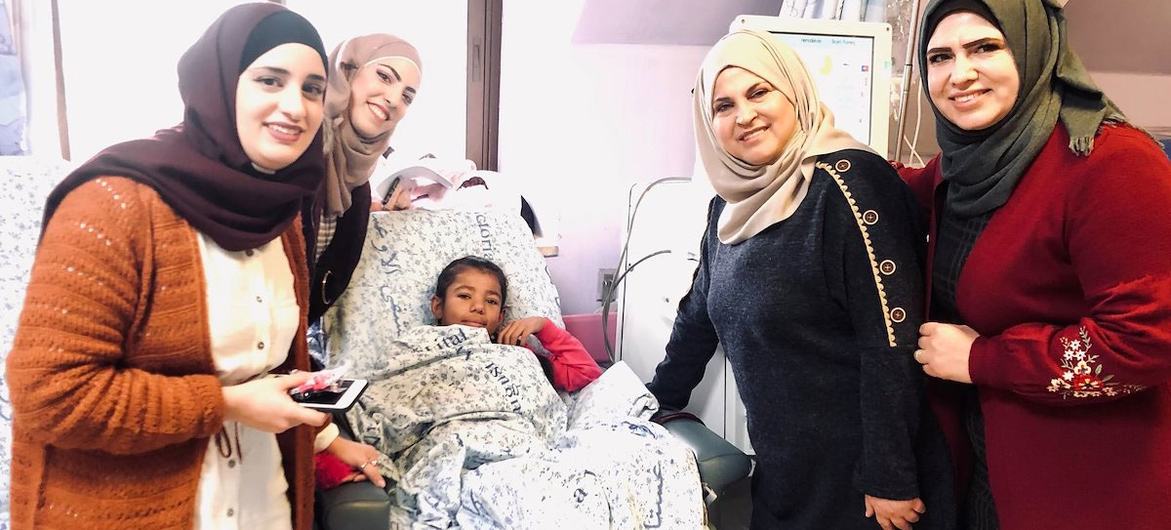 Jonathan Condo/State of Palestine
Shahad, 11, with his teachers at the Augusta Victoria Hospital in Palestine.
ECW, a program launched to replace the support system that neglects the most vulnerable children and teenagers, has been successful in helping many children like Bichote.
Shahad (real name), like other 11-year-olds his age, dreams big. She wants to be president, or a doctor, or even the first female Palestinian astronaut.
However, he currently spends most of his days at the Augusta Victoria Hospital receiving treatment as his chronic kidney disease has once again enveloped him like a rain cloud.
However, Shahad continues his training at the "School of Determination" and is getting closer to making his dreams a reality every day.
With ECW funds, the Palestinian Ministry of Education has been able to establish four determination schools, which provide education in an accessible and accessible way to children who cannot attend classes regularly due to chronic illnesses and treatments in long term.
Currently, around 150 students in Palestine receive individualized programs, psychosocial support and inclusive education to ensure they are not left behind.
Shahad said: "Although I wish I could go to school every day with the other children, the teachers and nurses at the hospital are very kind and give me relief."
perseverance, friendship, ability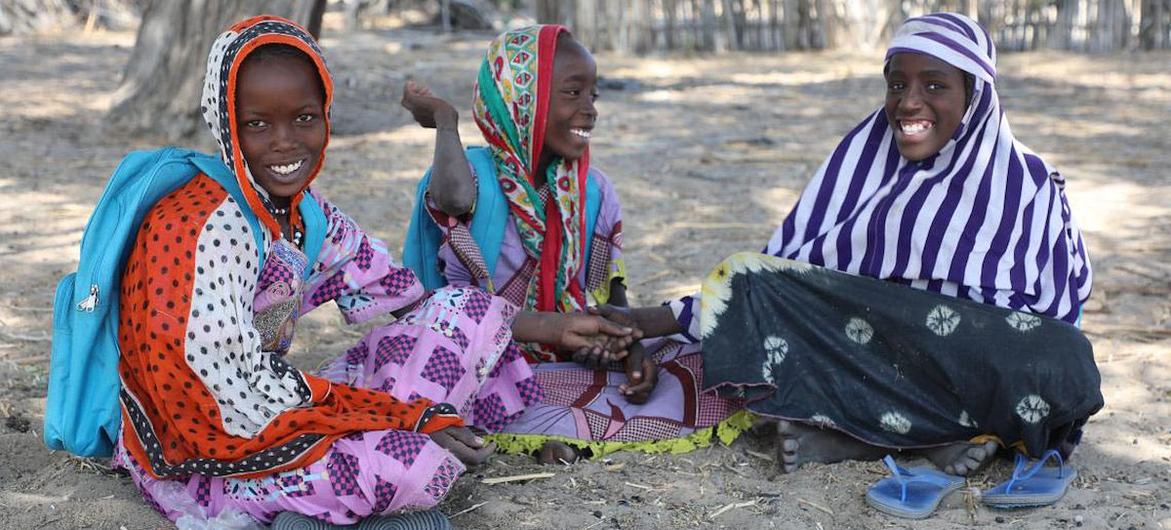 UNICEF Chad/Nancy Ndallah
Hadje, Achta and Ngoleram sit in the shade of a tree in Chad, enjoying the fresh air from the lake.
On the last day of school before a vacation in Chad, three close friends share a bond of displacement and resistance.
Hadje al-Hajj, Achta Dogo and Ngoleram Abkar attend Kaya Primary School in Chad's Lac province and live in a shelter for people displaced by the ongoing violence in the Lake Chad region.
It was created in 2015 after the attacks of the extremist group Boko Haram. Repeated violence and threats have forced more than 450,000 IDPs and refugees to seek refuge in Lak province.
Hadje was only five years old when his family moved there from a neighboring country. Now, 11-year-old Hadje, along with 500 other Kaya Sight students, have been able to move forward in this program, focusing on their education.
These and other young people at Kaya Primary School in Lak Prefecture are keeping their dreams and futures alive by accessing safe and quality education.
For more information on ECW features, click here.
Additional information about ECW
• 'Education Can't Wait' (ECW), a billion-dollar United Nations fund for education efforts in emergencies and protracted crises.
• This multi-year Ethiopian resilience programme, funded by ECW and managed by the UNICEF office in Ethiopia.
• 22 million children and 20 million children in difficulty need immediate educational help.
• The assessed schools in Palestine are supported by ECW, the Palestinian Ministry of Education and strategic partners such as Save the Children, UNDP, UNICEF and UNRWA. The program is implemented in the West Bank and is administered by the Ministry of Education as part of ECW's multi-year resilience program.
• At Kaya Primary School in Chad, 798 school kits and 36,831 bags were distributed to 36,831 Mamadi students (including 16,932 girls). In addition, 452 teachers received teaching material.
• The school is supported by UNICEF and ECW's 'Jesuit Service for Refugees'.