Vinita Teachers are like a beacon for us, spreading the light of education in society. Let's meet some teachers who are so dedicated to instilling a passion for reading in children…
Teaching is not just a job, it's a passion
Teachers from Hardoi, UP Shivendra Singh He said he was very sad to see that the image of public school teachers in our society is very bad. Before joining the field of education, I worked as a newspaper reporter. During that time, whenever I went to the village schools to report, I felt very sad to see the situation there. That's why in 2018 I appeared for Uttar Pradesh Govt Super TT exam and got selected. My first appointment was in Ratigarh Chakia block of Chandauli district. Students from 1st to 8th grade are taught there. There I saw that the number of children going to school was much less. Then it seemed to me that if the children did not come, then we ourselves should go to their house and take them. We used to bring small children from their home. I don't believe in being strict with children. It is easier to explain them with love. I teach them as I sit with them on the floor.
After the prayer, we tell the children things related to general knowledge. After a while I started teaching History, Geography and Civics to the children of classes VII-VIII. During this time I try to explain to the children through interesting examples from everyday life. Some people often ask me this question: why don't you prepare for other exams along with teaching? Then my only answer is that it is not just a job for me, but my passion. If I prepare for exams with this, I won't be able to concentrate on my children's studies. Teaching children is a big responsibility. In the future, when these students of mine reach a high position, then it will be the greatest achievement for me.
(Teachers in a video that went viral on the Internet some time ago, in which their students cried at the farewell ceremony, preventing them from leaving)
Life skills need to be taught
from Karnal to Haryana Sanjoli Banerjee pointed out that I once went to Malaysia for one of my projects. There I had the opportunity to attend the Refugee Children's School. There were many problems in their family, but those children seemed very happy. That's when it occurred to me that we should do something similar for the children of our country. After returning from there I started this work with my younger sister Ananya from Haryana village Harad.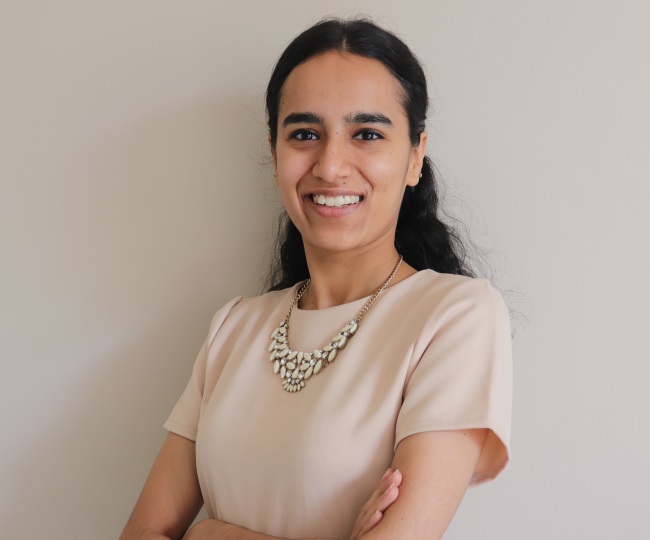 We started teaching every Saturday and Sunday from the comprehensive education module. This series also continues. Apart from book education, children are trained in skills such as sports, fine arts, music and creative writing. We are currently working for 160 children. I think it is very important to teach practical life skills to children for a better future.
(Sanjoli, who runs a campaign called 'Sushiksha', is a teacher who has been awarded the UK's Diana Award, Germany's Young Global Changemaker Award and as the best volunteer by the United Nations and the Ministry of Sports and Youth of the Government of India)
they are inspired to read
from Lucknow Shaleen Singhal He said that in childhood he had seen that my mother used to teach the needy children and help them as much as possible. I believe that they too should have the opportunity to study and advance in life. That's why I joined a volunteer organization called 'Rabinhood Army', where educated young women and girls dedicate their time to provide voluntary and free services to the underprivileged. There is a slum called Jugauli in Gomti Nagar area of ​​our city. I make separate groups of hundreds of children who live there and do the work of teaching them. We don't have any special equipment. We make our temporary classroom there by placing a folding blackboard under the shade of a tree in the park.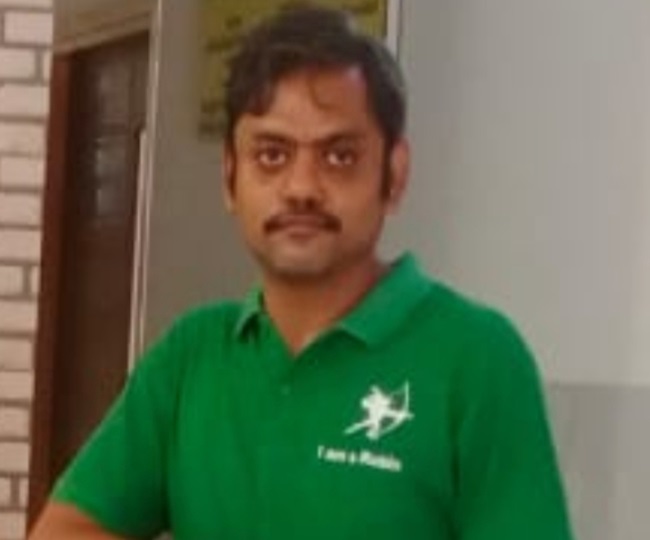 Sometimes, I do the arrangement of books and stationery for the children, sometimes local people also send us these things. During the rainy season, the people around them allow us to hold classes on the porches of their houses or under the tin sheds. I remember a few years ago a girl named Roshni came to me to study. He told me that his parents stopped sending him to school after the third grade. Then he started cleaning people's houses with his mother. The girl had an indomitable desire to read. One day when I went to his house and explained many things to his parents, they agreed. Despite all the obstacles, he secured 70 percent marks in the tenth examination. Now their parents are also starting to understand the importance of education.
((CA by profession, but taking time out of his busy routine to regularly teach needy children)
Giving van education to underprivileged children
from Surat Mahesh Chandak He said there is a small settlement of workers around each construction site. Parents go to work and their children just play. I was very sad to see this. We all know that all children in the country should have the right to education, but for this we do not make any effort at the private level. So with this thought I associated with 'Bharat Vikas Parishad' which makes a remarkable contribution in helping the needy section of the society.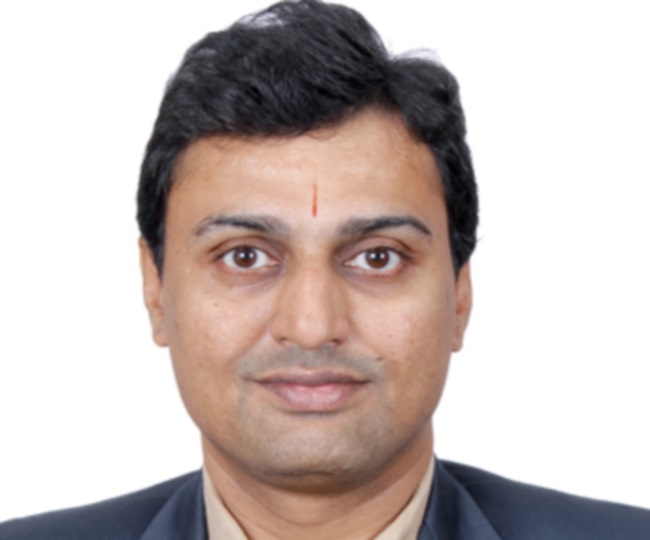 When we started our work, SD We started receiving financial assistance from Kailash Jain, the founder of Jain School Surat. The workers don't want to send their children to school, so we designed a van with everything inside, like books and stationery. After that our group members went to all the construction sites and started teaching the children. At first we give them a basic education. If a student is interested in further studies, they get admission in a good boarding school. If we want to make the country strong in the future, first of all, the children must receive a good education.
(Understanding the importance of 'Right to Education', Mahesh Chandak, a Chartered Accountant by profession, is working on a mobile school project in association with a self-help group)
He learned the importance of education from an early age
of Murshidabad, Bengal Babar Ali I said that my childhood was very poor. The school was eight kilometers from our village. I used to walk every day. Everything he learned from there, he used to teach it to his younger sister. In this sense, my younger sister was my first student. When other children around came to know about this, they also started coming to me to study. The yard at our house was very big, so I started teaching the children sitting there. Little by little their number began to increase. When I passed the fifth standard, I thought that our school should be inaugurated and we named it 'Anand Shiksha Niketan'.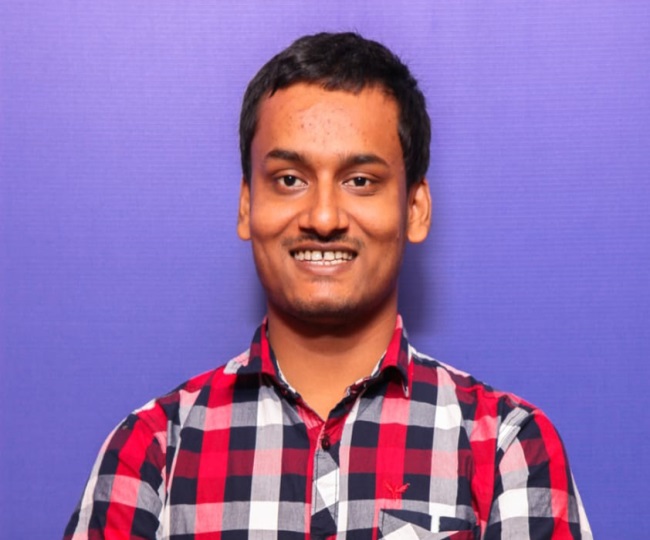 When I was in second primary, I got school uniform from Ramakrishna Mission, then I thought why not ask them for help for these students too. Then I went to the mission ashram and asked Guru ji there for help. He was only eleven years old at the time. He was very impressed by my strong will. We had their full cooperation. Seeing our tireless efforts, nearby well-wishers made us build a permanent school. After getting education from here, students come here for teaching. My younger sister is also a teacher in this school. I am 29 years old right now. Teaching is my passion and will continue to do so for the rest of my life. (work as a teacher from the age of ten)
Committed to girls' education
Former Principal, Barhia Women's College, Munger, Bihar Dr. Vibha Kumari pointed out that After marriage, when I came to my in-laws' house in 1971, there was no girls' high school in the village. Then, with the efforts of social worker Kapildev Prasad Singh, the Girls High School was established in 1976 and the college in 1982. During this time, with the support of my parents and in-laws, I had also completed my Masters in economics from Bhagalpur University and became a teacher at Girls College. There were very few girls.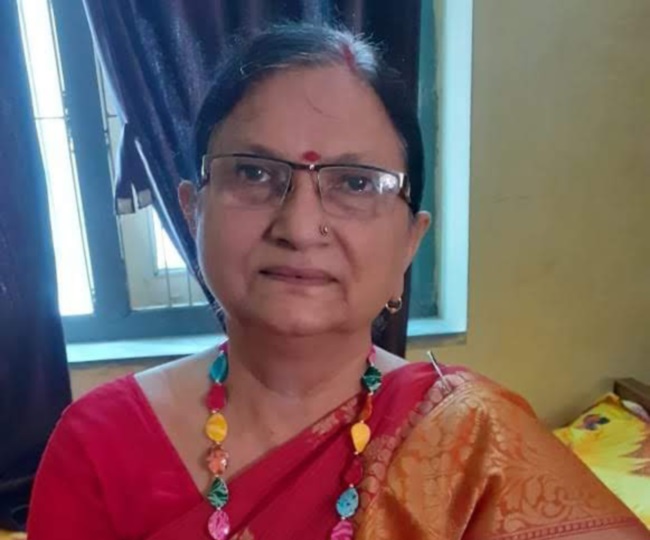 Then I took my colleagues with me to go to people's houses and urged them to send their daughters to study further. In this way, little by little, people's trust in us increased and they started sending their daughters to university. Even today, when university students have any problems related to their studies or choosing a career, they feel free to come to me. I feel very happy when a student tells me about his success.
Edited by: Sanjay Pokhriyal