Actress Kangana Ranaut says one thing or the other that grabs the limelight. Now he has made such a shocking revelation about Mahesh Bhatt, that everyone is shocked after hearing. Kangana Ranaut actually shared Mahesh Bhatt's video and said that what is the need for him to hide his real name? His real name is not Mahesh but Aslam. Kangana wrote in her story, "I have been told that Mahesh Bhatt's real name is Aslam… He converted to marry his second wife Soni Razdan. He should use his real name when it has become…'
Mahesh Bhatt, who is called the 'Controversy King of Bollywood'. A king like whose life has many pages, that if you open it you will find secrets. Mahesh Bhatt calls himself an illegitimate son. Mahesh Bhatt has tried to show his personal life in his movie 'Arth' in 'Jakhm'. Born in Mumbai, Mahesh Bhatt's father's name is Nanabhai Bhatt and mother's name is Shirin Mohammad Ali. Father Bhatt Jahan was a Gujarati Brahmin and mother a Gujarati Shia Muslim. Mahesh's mother gave birth to him but his father never married him, so he called himself the illegitimate son of a Muslim woman. As a child, his report card was also signed by his maternal uncle.
Personal life revelations were made
In an interview, Mahesh Bhatt had revealed about his personal life when asked how are you a father? On this he said: 'I don't know what kind of father I am. I haven't seen my father, so I don't know what a father's role is. I am the illegitimate child of a Muslim mother who raised me alone. Her name is Shirin Mohammad Ali. My father Nanabhai Bhatt was not even there for me. I just got his surname 'Bhatt' by which I became Mahesh Bhatt today.'
On the question about his name Mahesh, he had said, "I had asked my mother what my name means. Then she said she would ask my father and tell him why he named me that. Mahesh means Maha-Ish. God of gods but in my childhood I didn't like this God at all. 'I didn't like him because he beheaded his own son. It would have been better if he called me Ganesh. Just as Ganesh's father was unknown to him, the my father was also unknown to me.
Let me tell you that there was a big reason behind Mahesh Bhatt's mother and father not getting married. The religion of both was different but the reason for not marrying was not only religion. Both were residents of Porbandar Kathiawad Gujarat. While Nanabhai was a mythological film producer by profession, Shireen was an actress. Nanabhai Bhatt was already married. His first marriage was to Hemlata. Nanabhai has a son from Hemlata. Nanabhai was in a relationship with actress Shirin Mohammad Ali and had two sons, Mahesh Bhatt and Mukesh Bhatt from the same relationship. The relationship between Shirin and Nanabhai was not recognized by the family of the first wife Hemlata, so Nanabhai Bhatt had two families, two He came home. Nana and Shireen loved each other very much but could never get married due to family issues.
Mahesh Bhatt explained in the interview about his pain
In an interview, Mahesh Bhatt had said that his father could not stay with him due to family quarrels, but more than that he was sad for his mother as she never got social acceptance. Mahesh and Mukesh were always sad after that. Please tell Shireen's sister Mehrabano was known as Poornima in Hindi cinema. Poornima was the grandmother of Bollywood actor Emraan Hashmi.
Mahesh has struggled a lot during his school and childhood days. To earn money, he also did the work of selling air fresheners and tightening nuts on summer vacations. He wanted to earn money, especially for his mother. His first salary was 53 rupees. Which he had delivered to his maternal uncle. During his school days, he fell in love with a girl named Lauren Bright and she was studying at the Bombay Scottish Orphanage. Mahesh used to cross the wall to meet Lauren, but one day when he was caught red-handed, Rain Bright was kicked out of the orphanage and thus at the age of 20 Mahesh married Kiran and at 21 she had a daughter. father also became, after Pooja, son Rahul was born in his house.
Romance inspired Aashiqui
Inspired by their romance, Mahesh made the movie Aashiqui but this Aashiqui ended badly in real life. After 11-12 years, their relationship broke up. Mahesh's films were constantly flopping, meanwhile his closeness with Parveen started increasing, he left Kiran and started living with Parveen and when Parveen became mentally ill, he left Parveen's side and came back. He came to Kiran but after that their relationship was not the same as before. Mahesh did not want to leave even Kiran and used to come to meet, but the relationship between the two did not remain the same and fights started. Meanwhile, another woman entered his life who met him on the sets of the movie Saransh. That woman was none other than Soni Razdan. They both dated for 2 years. Mahesh wanted to marry Soni but did not want to divorce Kiran. So he converted to the Muslim religion and married Soni Razdan. Mahesh had two daughters with Soni, Shaheen Bhatt and Alia Bhatt.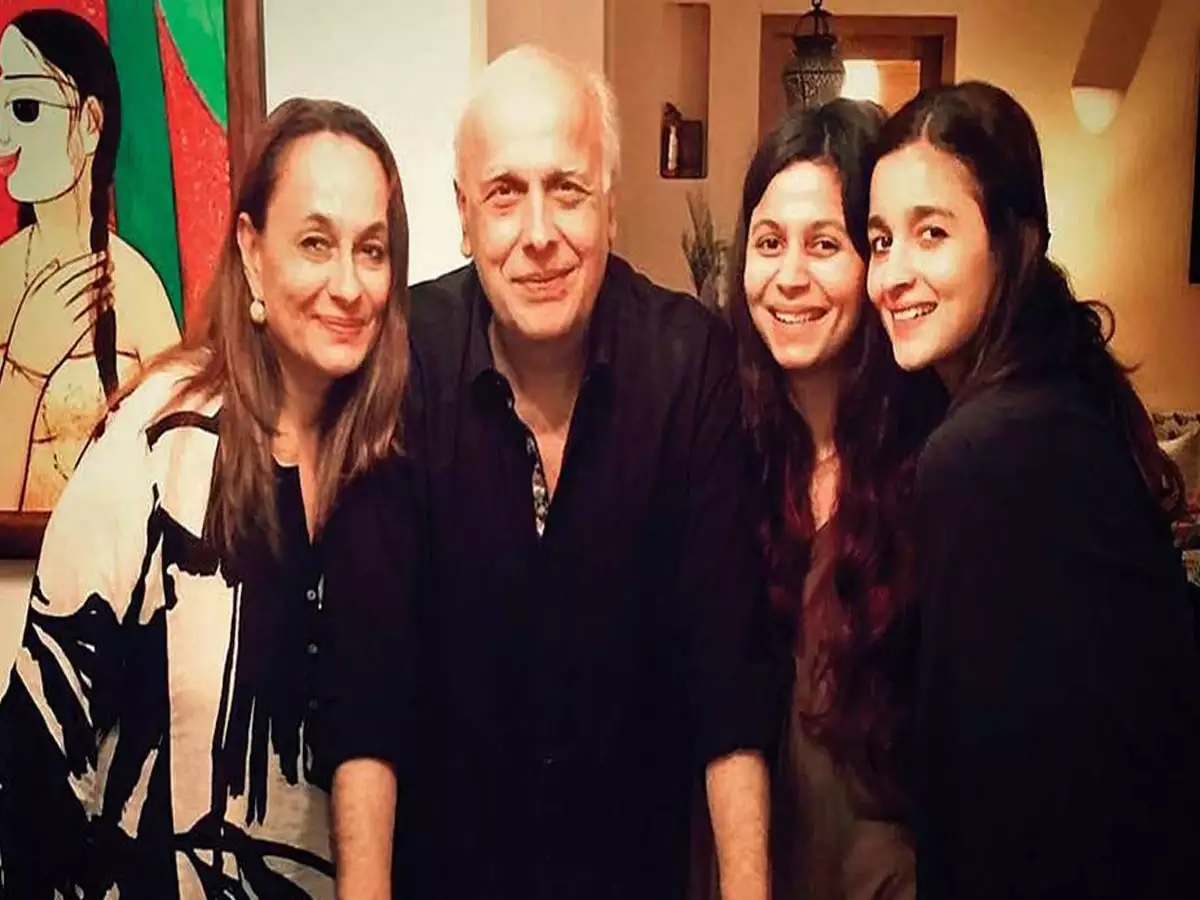 So now you must have known how Mahesh Bhatt became Aslam. If you like the pack, don't forget to like and share it.